Services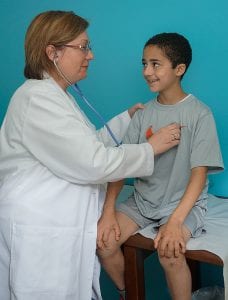 Allergy Testing
We offer allergy testing to patients aged 2 years and older. Certain foods are not tested. Appointments are made subject to doctor approval. Read More…
Lab Services
We offer in-house lab services for routine tests. Please check with your insurance company to see if in-house testing is covered. If it is not, we will gladly send an order to a qualified laboratory that your insurance company prefers. Tests that are routinely performed: Urinalysis, urine culture, strep test, Flu test, Lipid panel, blood sugar and Hbg A1C. Read More…
Appointments
Our office is open Monday through Friday from 8:00 am until 5:00 pm and on Saturday from 9:30 am until 11:30 am. Both well visits and sick visits are by appointment only. Call our office to schedule an appointment at 910-484-3121. Read More…
Well child care
We offer well check-up appointments to monitor your child's growth and development. Check-up visits are by appointment. In addition, we are available for pre-op physicals, sports, camp, daycare, kindergarten and college physicals. Read More…
Sick child care
If your child is sick and needs to be seen by a doctor, we offer appointments throughout the day for your child to be seen. At this time, we only offer sick visits by appointment only, no walk in times available. Read more…
Pre-Natal Visits
Our staff is glad to meet with you prior to your child's birth. Please give our office manager a call to make an appointment.
Hearing and Vision Screens
We offer hearing and vision screens as a part of routine well child care or as needed when a concern is identified.
Immunizations
We have all required and recommended vaccines available for your child's immunizations. Please refer to our immunization policy.
Specialty Referrals
For those times your child may need to see a specialist, we have someone on staff that will contact your insurance company to see that authorizations are in place and required steps are taken. Read More…
Hospital Care
Our doctors provide hospital care for those newborns admitted to their service at Cape Fear Valley Medical Center. Read More…
Prescriptions/Refills
If the doctor prescribes a medication for your child during your visit, it will be sent electronically to the pharmacy of your choice. Should the medication be a controlled substance, such as medication used for ADD or ADHD, you will be given a written prescription. If you need a refill for medications taken on an ongoing basis, please call our office and speak with your doctor's nurse. Read More…