Appointments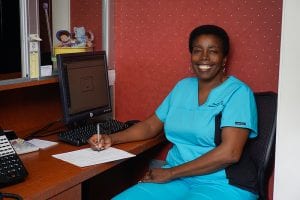 Our office is open Monday through Friday from 8:00 am until 5:00 pm and on Saturday from 9:30 am until 11:30 am. Please call our office to make well or sick visit appointments for your child. At this time there are no sick walk in times available at our office, sick visits are by appointment only.
Parents are asked to call in advance to schedule well exams. Well visits for infants may be scheduled prior to leaving the office from a current exam. Frequently, our time for well exams is filled 1 – 2 months in advance. Please try to anticipate those well exams that have a deadline, such as camp, kindergarten, athletic, college, etc. and call well in advance to schedule.
Well Visit Schedule by age:
Newborn – Hospital follow-up
1 Month
2 Months
4 Months
6 Months
9 Months
12 Months
15 Months
18 Months
2 Years and,
annually thereafter.
Immunizations are given at well visit appointments as appropriate.
Fayetteville Children's Clinic does require visits every 4-6 months for review of medications for those patients with chronic illness such as ADD, ADHD or Asthma.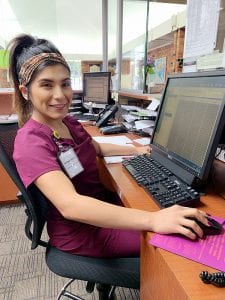 Sick Appointments
Please call our office for any sick visit. Sick appointments usually focus on a single problem and tend to be shorter visits.
Late Arrival
We make every effort to follow our schedule on time. If you find that you will be late for your child's appointment, please call our office to see if you will be able to be seen at that time or will need to be rescheduled.
Exam Rooms
We request, when possible, that you limit the number of children, friends, and relatives accompanying your child to the exam room. We understand, of course, that on occasion babysitting problems may leave you no choice.
Your First Visit
New patients begin with a well check-up. Our doctors ask that your child's medical records are in our office a week prior to the appointment so that they have an opportunity for review. Also, we ask that you bring an up-to-date immunization record. New Patient forms are on this website and may be printed and completed prior to your first visit.
After Hours
We offer 24-hour telephone coverage through Carelink of Cape Fear Valley Medical Center. These are registered nurses who can reach our doctor on-call if needed and who may be reached simply by calling our office number. Should your child need to be seen by a physician after hours, you may be referred to the Pediatric Emergency Department at Cape Fear Valley Medical Center.
Appointment Reminders
As a reminder, our office staff will attempt to call two days prior to your child's scheduled appointment. Please be sure that we have your current telephone number at all times. **Please remember that reminder calls are a courtesy. It is the Parent's responsibility to keep up with your scheduled appointment date and time, and to notify the office in advance when there is a need to cancel or reschedule**